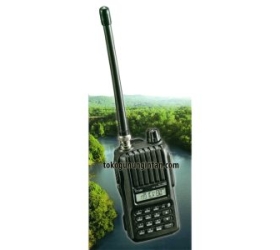 Tanggal : 14 May 2012
Kategori :
HT icom
Dilihat : 23883
Kode Produk : icomv80
Stok :
Harga : Rp 1.250.000
Order Sekarang Juga !!!
Contact Person : Toko Gunung Intan
Phone (Office Hour) : 021-55782442
Sms Center : 0821-300-300-55
PIN BBM : 52681351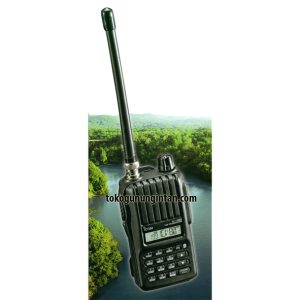 BARANG KOSONG
Untuk baterai yang standard kosong, stok ada yang baterai lithium dan charger lebih cepat: http://jual-ht.com/ht-icom/ht-icom-v80-rapid/
Frekuensi Range: 136-174MHz
Powerful 5.5W of Output Power
The IC-V80/E offers a just-right mix of power and size. 5.5 watts of high power will work to get your message through. Get up to 19 hours* of operating time with the Li-ion battery pack (BP-265) or 13 hours with the Ni-MH (BP-264). All that power comes is an easy to hold and use size – not too big, not too small.
*Typical operation. 5:5:90 duty cycle with power save on.
WX channel and weather alert function (USA version only)
Program, memory, skip, priority and tone scans
Power save function
BNC type antenna connector
Automatic repeater function (USA version only)
1750Hz tone for European repeater access (IC-V80E only)
TOT (time out timer) setting
Repeater lockout and busy channel lockout
PC programmable with optional CS-V80
Transceiver-to-transceiver cloning (optional)
Direct keypad frequency entry
DTMF memory channels
Auto power off
LCD backlight
Wide/narrow channel spacing
Produk Lainnya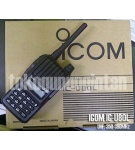 Rp 1.850.000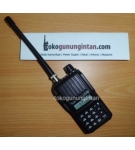 Rp 1.500.000